About the Book
Overcome Fear and Dare to Win
Green Beret Jason B.A. Van Camp and eleven highly decorated US Special Operations Forces veterans take you through their experiences –intense, traumatic battles they fought and won, sharing the lessons learned from those incredible challenges. Jason and his cadre of scientists further break down those experiences, translating them into digestible and relatable action items, showing the average person how they can apply them to their own lives and businesses.
Purchase Book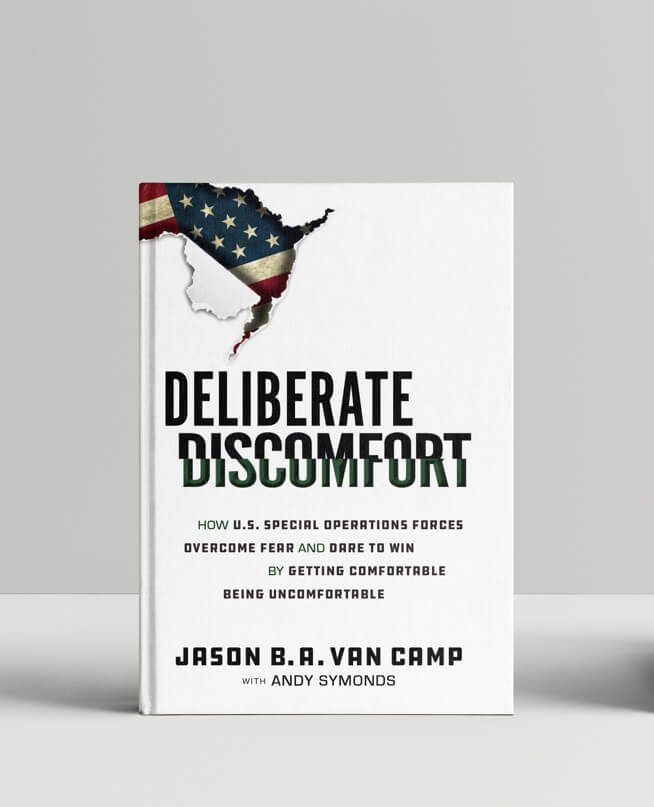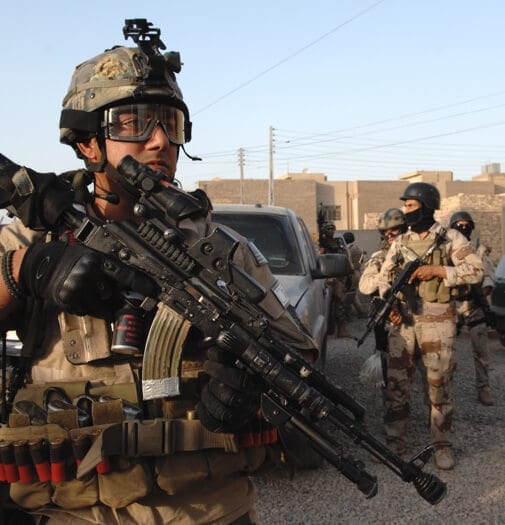 About the Book
What Our Critics & Readers Are Saying
"Gripping. Authentic. Engaging. This book is prodigiously researched, carefully argued, and gracefully written. My good friend, Jason Van Camp, does full justice by weaving interrelated concepts and complex themes together to create a masterpiece. As a first time author, Jason gives a superior performance."

Frank W. Abagnale, Jr.

The world's most respected authority on forgery, embezzlement and secure documents. Best Selling Author, Catch Me If You Can, Stealing Your Life, The Art Of The Steal
"Having known Jason for my whole life this book epitomizes everything he does, he is and what he stands for. Some of my favorite memories I have are of the stories and experiences Jason has shared with me over the years. He has a unique and compelling way of captivating an audience and this book solidifies that. Being comfortable while being uncomfortable is the only way to grow!"

Bobby Wahl

MLB Pitcher, Milwaukee Brewers
"An enduring work of literature that captivates from the first page to the last page. Deliberate Discomfort provides an intensely practical and enlightened path which challenges us to break out of our comfort zones. It will undoubtedly be lauded by both military and non-military readers alike as a powerful catalyst for individual change."

Robert A. McDonald

8th Secretary of the Department of Veterans Affairs, Retired Chairman, President & CEO of The Procter & Gamble Company
"Deliberate Discomfort has a lot of positive and true leadership lessons and tips. It is a Leadership Book that every Leader or "Trainee Leader" (for lack of a better term) should read. There are leadership and life lessons that I will definitely keep with me through my life and career."

Ron Rivera

NFL Head Coach, Carolina Panthers
"Jason led a very impactful seminar with our players and coaches. The principles he taught and the instruction we received are all found in his game changing book. He empowered our players and coaches to embrace adversity and grow through our challenges. We learned the importance of persistence and resilience. He taught us the value of mental toughness and maintaining composure through emotional intelligence. We were instructed on leadership, and how to hold ourselves and teammates accountable through trust and respect. We found his expertise in the areas invaluable."

Rick Spielman

General Manager, NFL's Minnesota Vikings
"Spending a week with Jason on Mt. Kilimanjaro, his gravitational pull as a leader is humbly, unmistakably evident. He could easily rest on the laurels of his decorated athletic and military career, but he consistently chooses growth over stagnation. He's made it a point to embrace discomfort in his life for that very reason. There's no better man to curate anecdotes of mental toughness and perseverance than Jason."

Chris Long

NFL Defensive End, NFL's Man of the Year
"Explosive. Emotional. Epic. I am eternally grateful that our country produces men and women heroes like these in this book. I am proud to be an American! I've already recommended this book to my friends, family, and business clients because Jasons' message of getting comfortable being uncomfortable resonates with me so much! Jason has a unique storytelling ability. Combined with the insights of his scientists, the real-life practical application of his clients makes this a rare book that can be read, understood, and implemented by anyone that wants to succeed in these challenging times."

James Lawrence

The Iron Cowboy (50 Ironmans in 50 days in 50 states)
"Jason Van Camp has done a magnificent job of capturing the "HOW" Green Berets thrive in uncertain circumstances when they are being forced outside their comfort zones. Special Forces is a climate where creativity is encouraged, asking questions is mandatory, and adapting to unconventional circumstances is an everyday task. Green Berets are successful not because they are the fastest, the strongest, or the toughest, they are successful because their leaders must have the highest levels of trust in their soldiers, and the soldiers have the highest level of trust in the leaders. Read on so you can understand what I mean by "TRUST"."

Jeff Kirkham

(Green Beret (Ret.)), Black Rifle Coffee Company, Readyman, RATS Tourniquet, Best Selling Author Black Autumn
"Straight up authentic. For anyone that has ever wanted to overcome fear and do more in their life, Jason Van Camp has a powerful message: DO IT. He doesn't just tell you to do it, he shows you how to do it. I have a renewed appreciation for the power of the human mind to dare to win."

Rob Riggle

Actor/Comedian & Lt. Colonel, USMC RET.
"Blunt and Inspiring. This is a powerful book that tackles a touchy subject; yet does not offend. It provides us an enlightened path which challenges us to break free of the chains that you unknowingly place on yourself and embrace discomfort! You have nothing to lose but your own misery."

Ryan Leaf

NFL Quarterback
About the Author
Jason B.A. Van Camp
Jason is a retired US Army Special Forces (Green Beret) officer. He earned the Bronze Star with "V" device for Valor as well as two additional Bronze Stars during three combat rotations in the Middle East and Africa. He attended the United States Military Academy at West Point and earned his MBA from Brigham Young University.
Purchase Book