Deliberate Discomfort Workshops
Master the Art of Getting Comfortable Being Uncomfortable from top behavioral scientists, Medal of Honor recipients, Green Berets, Navy SEALs, Rangers, Marines, and other US Special Operations Forces operators.
Be inspired.
Know how to change.
Do something with it.
Get Workshops
What is the Deliberate Discomfort Workshop?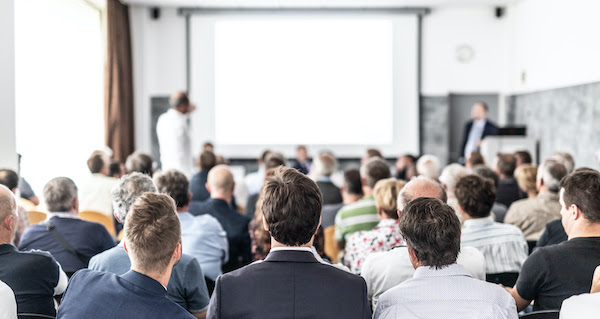 We forge Commanders.
We understand the problems you're facing trying to virtually integrate your teams. We know that morale took a hit due to COVID.
Let us help you clear the "fog of war" during chaotic times by introducing you to the Deliberate Discomfort Workshop. The Deliberate Discomfort Workshop consists of the 12-chapter hardcover Deliberate Discomfort book, the Masterclass, accompanying workbook, and live Q&A webinars. First, let's introduce you to the Masterclass...
What is the Deliberate Discomfort Masterclass?
On Demand
Results Driven
Action Focused
This is where SOF meets Science. The Deliberate Discomfort Masterclass is an easily digestible and relatable online 12-chapter, 66-module course utilizing the Total Warrior Model.
It will take your team through a creative process that results in a clear understanding of the key values that will guide your performance as both a leader and a team member.
Each chapter is broken down into five or six easily digestible 15-minute video modules taught by a different military veteran and scientist. The entire course consists of nearly 700 minutes of powerful training valued at more than $2,000.
At the end of the course, participants will understand the power of the Deliberate Discomfort mindset and how to use this knowledge to find balance and become a total warrior capable of embracing adversity and becoming stronger because of it.
Total Warrior Model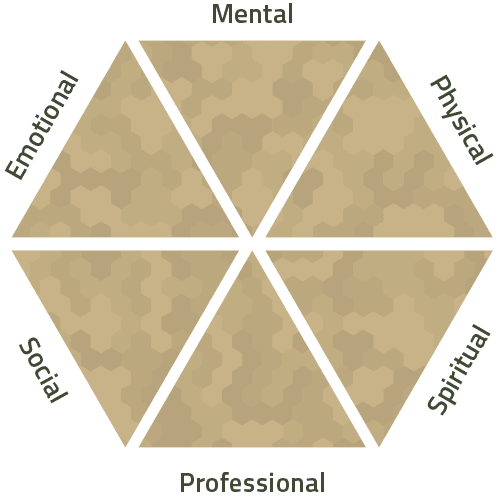 Based on the whole-person concept, our M60 team provides valuable tools to grow across these six domains
What sets the Deliberate Discomfort Masterclass apart?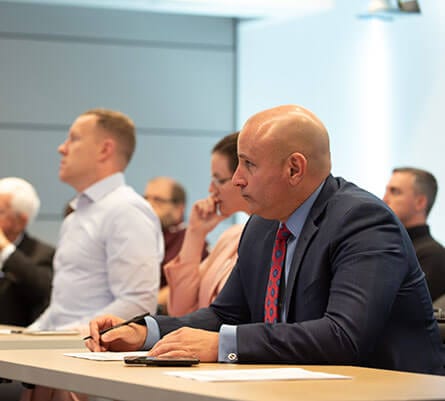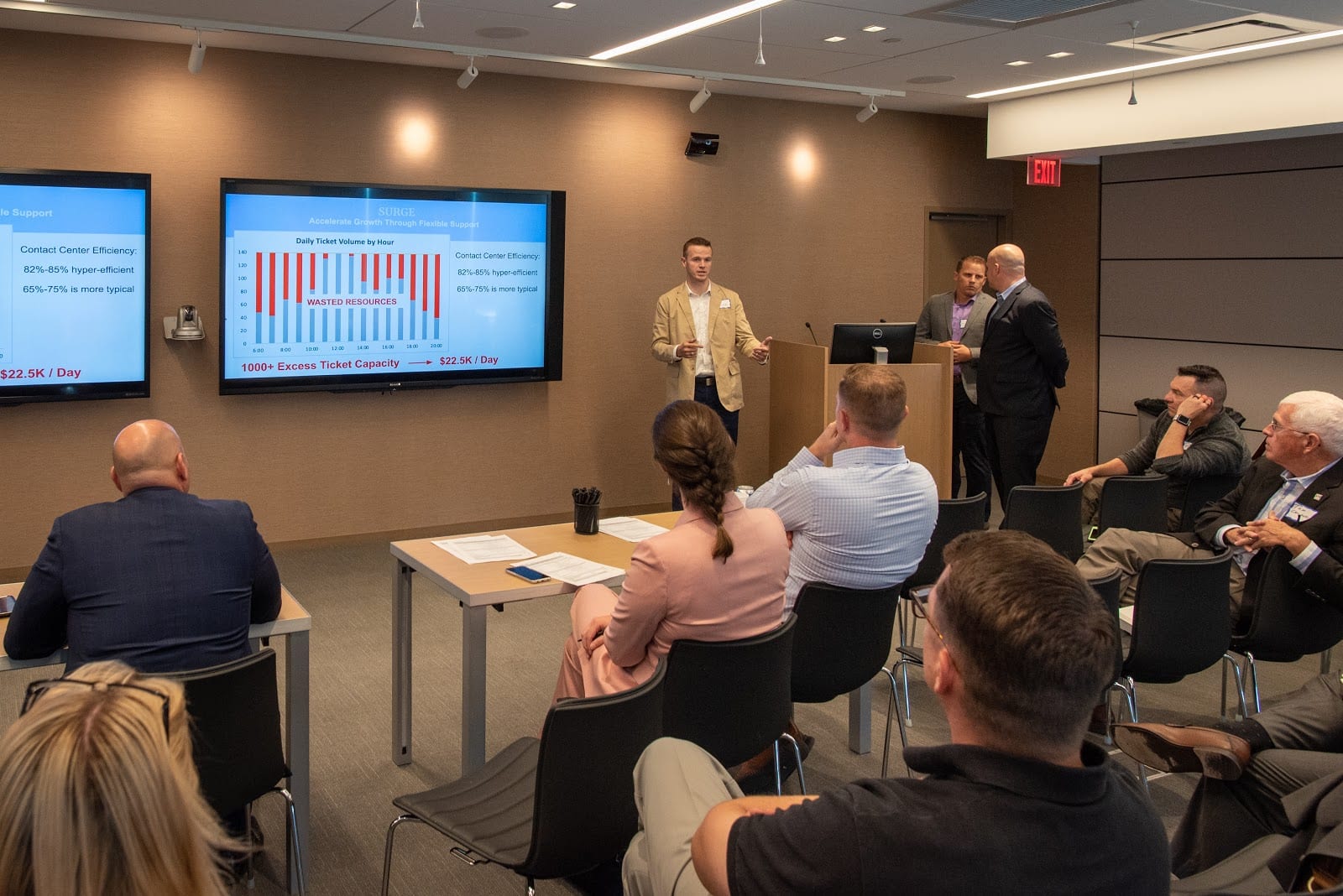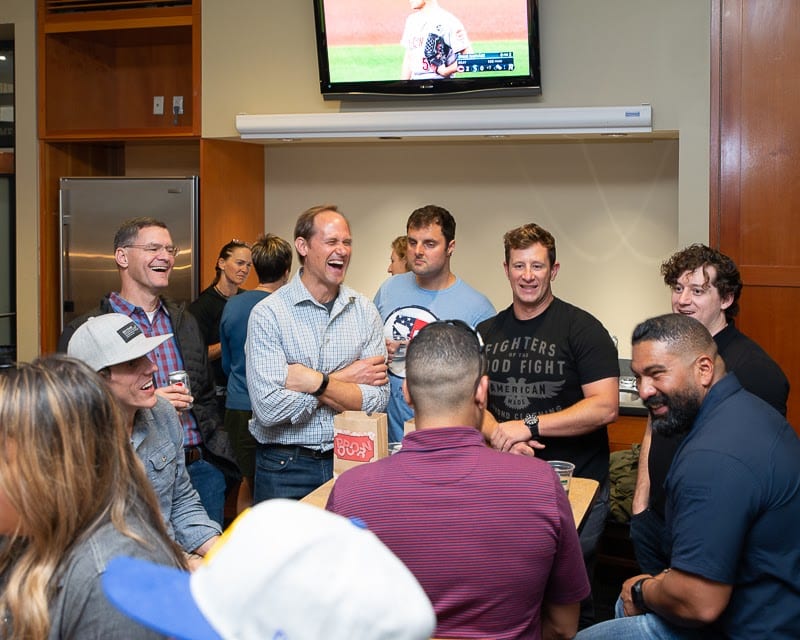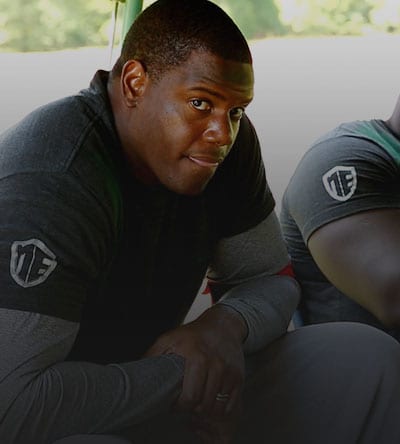 Purpose-Driven.  Team-Focused.  Leadership is required.
The leaders that can keep people motivated will win. The employees who deal with stress in critical situations will win. The leaders who can train and motivate remote employees will win. Those who cannot, will struggle.
M60's training curriculum is forged in the intensity and stress of combat. The lessons learned on the battlefield have a direct relevance to the business world. The Deliberate Discomfort Masterclass consists of the following:
• 12 chapters and 66 video modules that directly follow the 12 chapters of the book, Deliberate Discomfort.
• Each module in the Deliberate Discomfort Online Masterclass is constructed in a self-paced, digestible 10-15 minute video which avoids having to start and stop long segments and lose focus. This also provides great flexibility and reduces the stress of finding time to attend courses because of work deadlines and other commitments.
• Hardcover, E-book, and Audiobooks for each employee (as an add-on request).
• Workbooks that engage and develop your employees while providing long-term "stickiness" (as an add-on request).
• Live Online Workshop and Q & A follow ups (as an add-on request).
• Accreditation for CEUs (through PMI, SHRM, and others) as well as potential college credits (pending).
• Impactful Content: Trust building, Motivation and Determination, Flow State, Attention control, Emotional dexterity, Stress, Culture-building, Mental toughness, Achievement, Compartmentalization, Adaptation, and avoiding Analysis paralysis.
• Teaches rapid and decisive decision-making under pressure.
• Built to fit your leadership needs and instill an accountability and growth mindset in your team members.
Since inception nine years ago, we have worked with numerous NFL teams, MLB teams, and corporate clients to identify, assess, and develop the leadership behaviors required to win. We help them to do this by showing them the DELIBERATE DISCOMFORT™ mindset. What sets us apart? .... The people that we have on our team.
Corporate Program Options
► 66 module Master Class (all 12 Chapters)
► 66 module Masterclass (all 12 Chapters)
► workbooks for each participant
► 1 live one-hour webinar with Q&A (military/scientist POV)
► 66 module Masterclass (all 12 Chapters)
► workbooks for each participant
►12 live one-hour webinars with Q&A (military/scientist POV)
We pride ourselves on adapting our offerings to suit your company's specific needs. If you would like more information on custom packages please contact us.
Client Testimonials
What Our Clients are Saying
Masterclass Program Content
Chapter 1 - Trust
Trust is the essential currency for all high-performing individuals and teams. Getting comfortable with the process of earning and giving trust is a skill that is developed through intentional practice over time. When you're able to trust the person to your left and to your right…and they, in turn, trust you and "buy in" to you,….the mission,...the team,...each other...that's when you can achieve real success faster than you ever thought possible. In this chapter, we show you how to be that kind of trusted professional.
Get Workshops
Chapter 2 - Motivation
Drill down on true Motivation, Determination, and Inspiration. We discuss Self-Determination Theory and the fallacy of using rewards and punishments to motivate. Among other important things, you'll discover the three psychological needs you've got to satisfy in order to motivate yourself. If done wrong, motivation can be easily thwarted. If done right, leaders and organizations can have a significantly stronger influence on motivation, well-being, and job satisfaction than commonly believed. For business owners, this means you can keep yourself motivated and have employees who are not only motivated but fully and deeply committed to your organization's missions, goals and values. For parents or coaches, your kids can be happier, healthier and more engaged and perform better in school, in sports, in life by simply understanding this framework.
Get Workshops
Chapter 3 - Flow
In this chapter, we discuss a profound concept in the human performance world known as being in the state of flow. Flow state is actually a powerful concept. Research shows us that the more self-aware and attuned we are to our innermost values, beliefs, and purpose, the more likely we are to become happy and effective. You'll discover the tool we use as Special Forces to receive maximum benefit from every real-life or training mission. You'll also discover what flow is and how you can tap into and apply it in your life and business which means you'll be able to achieve optimal performance in any environment.
Get Workshops
Chapter 4 - Attention
When we're in control of our attention, our focus is where it needs to be, when it needs to be there. These are the times when we're "switched on" by being present, positive, and productive: the "real" version of your best self. In contrast, the fake version is when you're distracted and your attention is directed toward negativity, criticism, comparison, and debilitative self-talk. Losing control of our mind's capabilities and attaching ourselves to ineffective thoughts, emotions, and the uncontrollable, keep us from a mission-focused mindscape. Learn how to become and stay, mentally strong through attention control and choice. By the end of this Chapter, you'll be able to be deliberate and intentional about your actions and reactions in volatile, uncertain, complex and ambiguous environments. Discover how to magnify perseverance, determination and tenacity until your goals become a reality.
Get Workshops
Chapter 5 - Control
When chaos ensues, self-regulation and specifically emotional regulation must prevail. Whether you're entrenched in the fog of war on the battlefield or you're combating stress, uncertainty, or conflict in the workplace, it is the ability to efficiently identify and effectively manage emotional information that will build a foundation to help guide your thoughts and behaviors in an effort to influence an optimal outcome. The capacity to efficiently and effectively identify, assess, and manage emotional information is called emotional intelligence.  You'll develop a foundation of emotional strength through understanding and training the mindscape towards the mission critical and controllable. By the end of this Chapter, you'll understand the concept and power of emotional dexterity and how to be in control of your reactions.
Get Workshops
Chapter 6 - Self-Awareness
We talk about one of the most empowering concepts we were taught as US Special Forces… the importance of chemical balance within the body. You will learn directly from strength and conditioning coaches, such as the 2019 NSCA Tactical Strength and Conditioning Practitioner of the year, who will help you better understand these chemicals, as well as the positives and negatives they bring, so you can understand how to achieve balance and strength and be at your best when it matters most. Most people focus on the physical strength domain, on working out and good nutrition, but it's critically important you understand that these do not act alone. You'll discover the 5 different chemicals, summarized by the acronym - EDSOC - that are working internally inside of you, when you are confronted with stress.
Get Workshops
Chapter 7 - Culture
In this powerful chapter, you'll discover the importance of building the right team and how to build that team from former US Special Forces members and scientists recognized as one of the top social scientists in the country, author of five books spanning a 30-plus year career. Leaders create culture, culture drives behavior, behavior produces results. When you have a bunch of good leaders creating the right culture, working the problem, there are few things you can't solve. In combat, a twelve man Operational Detachment Alpha unit (ODA or A Team) can perform the work of a 1,000 man conventional unit. That level of efficacy is driven by a culture of teamwork and performance. By the end of this Chapter, you'll be able to assess and diagnose what is going on culturally, what is working and what isn't working, and why it's not. You're going to be able to analyze and get to the root, then begin to formulate how to create the opportunity and finally create the real solution.
Get Workshops
Chapter 8 - Creed
A Creed states what a you as an individual will stand for and what you will do for yourself, your family, others, and country. It is simple, clear cut, and powerful. That is its strength. Your personal creed will be a set of traits, beliefs, affirmations, and actions to which you will commit. A Medal of Honor recipient talks about his experiences in combat, earning and receiving the Medal of Honor, and how his personal creed played a significant factor in his journey.  You will come to definitively understand how principles we hold dear, such as perseverance, compassion, and teamwork, form the core value of who we are as people, and provide us guidance on the choices we must make in our lives. By the end of this Chapter, you'll have a deeper appreciation for the importance of having a personal creed and values and how they can impact choices and actions.
Get Workshops
Chapter 9 - Stress
We're going to dive deeper into stress and talk about purpose, values, core beliefs and passions with Medal of Honor recipient and our Mission Six Zero Spiritual Strength Science Officer. It is one thing to do something superhuman like catch a live grenade that claims your hand in order to save your teammates, but it is another to face the next moments and following months and years, having to accept the loss of a hand, and then mentally transition from being an independent, elite fighter to someone that needed help. Surgeries. Pain medications. Redefining themselves. Spiritual power drives you to continue to fight through exhaustion and pain. A strong spirit allows you to interpret what is going on internally and externally, and determine the body's reaction to external stressors. In this masterclass, we discuss the importance of spiritual strength and how that interacts with physical limits. You'll discover the importance of knowing your core beliefs and how those core beliefs can help you make the right choices in the face of external stimuli. You'll discover not only how to overcome fear but how to embrace it.
Get Workshops
Chapter 10 - Compartmentalization
Understand the power of emotional strength and compartmentalization that is paramount to your personal and professional success. You will hear from a respected US Marine Corps EOD Bomb Technician who is currently a Fox News Analyst. You will hear firsthand the experience of losing both legs while deployed to combat overseas and what it was like to recover. Then, our Mission Six Zero Emotional Strength Science Officer translates these experiences into action items. You'll discover one of the most powerful methods to eliminate stress and increase focus, which means you don't ever have to get bogged down again by an overloaded plate or seemingly impossible task. You'll learn the real reason you procrastinate and how to turn procrastination from a vice into a powerful tool to make sure you never miss a deadline. We'll share a technique that allows you to succeed no matter how many stressors, conflicting tasks, or competing responsibilities you face. Finally, we will share a powerful tip on how to keep your relationships strong with family and friends even when you're completely stretched thin with work or other responsibilities.
Get Workshops
Chapter 11 - Adaptation
It is all about learning how to adapt. In the military there's a pretty simple saying… Just showing up is at least 50% of winning any battle, and you're halfway there to making good things happen. You will hear from a US Army Special Forces Green Beret that personifies this attitude, because we tend to focus on the waypoints and the destinations along a journey because they stand out. Yet we gloss over the first steps. How do you become a Green Beret and then walk on to the University of Texas football team as a 29-year-old freshman having never played football before a day in your life, only to go on to earn a scholarship and becoming a starter, and then become the oldest rookie in NFL history. The journey continued with becoming a successful actor in Hollywood. How do you do constantly push yourself to excel? By showing up, and thinking less. Mission Six Zero Professional Strength Science Officer shows us how by deep diving into the power and science of adaptability.
Get Workshops
Chapter 12 - Analysis Paralysis
You will develop a strategy to defeat analysis paralysis. We live in a world where information overload is a given. This means every day we're at the mercy of over exposure, excessive communication, obscene consumption and wildly abundant information. A retired US Army Special Forces Green Beret will show you how to survive and thrive as a leader faced with critical decisions that require action. Our Mission Six Zero Professional Strength Science Officer will show you how to be better at handling that information overload... and more able to trust yourself and commit to your decisions. You'll discover how to solve…
Indecision
Overthinking
Information overload
Perfection and
Fear of Missing Out.
Get Workshops
"When you make the courageous decision to deliberately choose discomfort, you prove to yourself that you are no longer satisfied with the way things are and you won't tolerate it any longer. You are ready for change, for growth. You are ready to accept and embrace suffering because you want a better business and a better life for yourself. It's no longer about going from failure to failure, but growing from failure to failure.

Jason B. A. Van Camp

Mission Six Zero Founder